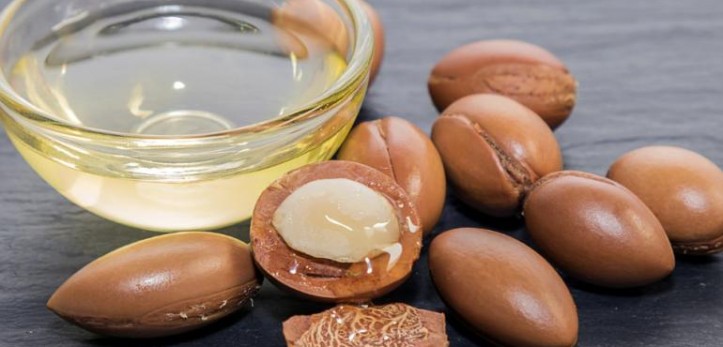 Reducing cholesterol level with Argan
Argan (Argania sp.) tree, which only grows in Southwestern Morocco, is the source of argan oil. The oil is produced by using hand-crack the nuts in between two stones, a technique they've used for centuries. This is why argan oil is so valuable.
Complicated process goes along with the worth benefit of argan oil such as moisturizing, softening as well as protecting your face and hair from sun damage – free of harmful toxins. Argan oil has many beneficial compounds such as polyphenols, phytosterols, and tocopherols. It also has full of essential fatty acids, antioxidants, vitamins (especially Vitamin A and Vitamin E) and minerals that promote your overall health. The antioxidants found in argan oil should be bioavailable to express biological effects, and their bioavailability is dependent on the digestion process and on the intestinal absorption.
Not only for beauty purpose, but the recent study in 2017 investigated the effect of argan oil on plasma lipid concentrations. Ursoniu et al., (2017) investigated the impact of at least 2 weeks of supplementation with argan oil on plasma/serum concentrations of at least 1 of the main lipid parameters. Argan oil supplementation is believed reducing total cholesterol, low-density lipoprotein cholesterol, and triglycerides and increases high‐density lipoprotein cholesterol levels.
The results of Ursoniu et al., (2017) review and meta-analysis showed a significant reduction in plasma concentrations of total cholesterol, LDL‐C, and TGs and a significant elevation in plasma HDL‐C concentrations following supplementation with argan oil. The favorable effects of argan oil on the lipid profile found in the current meta‐analysis suggest the use of this product as an interesting add‐on therapy in dyslipidemic patients.
References

[1] Ursoniu, S., A. Sahebkar, M. Serban, M. Banach. 2017. The impact of argan oil on plasma lipids in humans: Systematic review and meta-analysis of randomized controlled trials. Phytotherapy Research 1–7. DOI: 10.1002/ptr.5959